This is not a regular Blog post, normally I write about nice things, how to decorate your living room or your bedroom, how to make your house pretty.
But seeing and reading all these devastating articles about our oceans and the suffering of all the animals, I thought I have to write about what really bothers me and what we can do to make a change.
And everybody can make a change, we just have to start. It is easy to change some of our habits, to make this world cleaner and better:
It is time to act now, we can still help turn things around, if we do something. We can't wait any longer, we have to do it now.
I was shocked when I saw how much plastic swims in the ocean on this last video I was watching. Tons and tons of it, and it just doesn't go away, it stays in the ocean for hundreds of years, killing coral reefs, fishes, sea turtles, dolphins… It is heartbreaking, we are destroying our fundamentals of life.  And every day more and more plastic flows into the ocean, because of the way we live. An estimated 16 billion pounds of plastic enters the oceans each year!
What can we do
to change this, what can we do that our children have a better future, that they can go to the beaches, that they can go fishing and enjoy their summers as we used to?
We have to start taking action, not tomorrow, not next week, we have to start now. Time is running out.
Here are 11 easy to-do's to save the ocean
11 easy to-do's to save the ocean, starting right now, everyone of us can do this, to help the ocean survive:
Stop buying water bottles! If you don't like to drink tap water like me, get yourself a PUR or Zero Water filter Pitcher and put it in the fridge. It starts at about $ 14 and saves you a lot of money within weeks, and the water tastes so much better. (Available at Walmart, Target, BedBath&Beyond and more)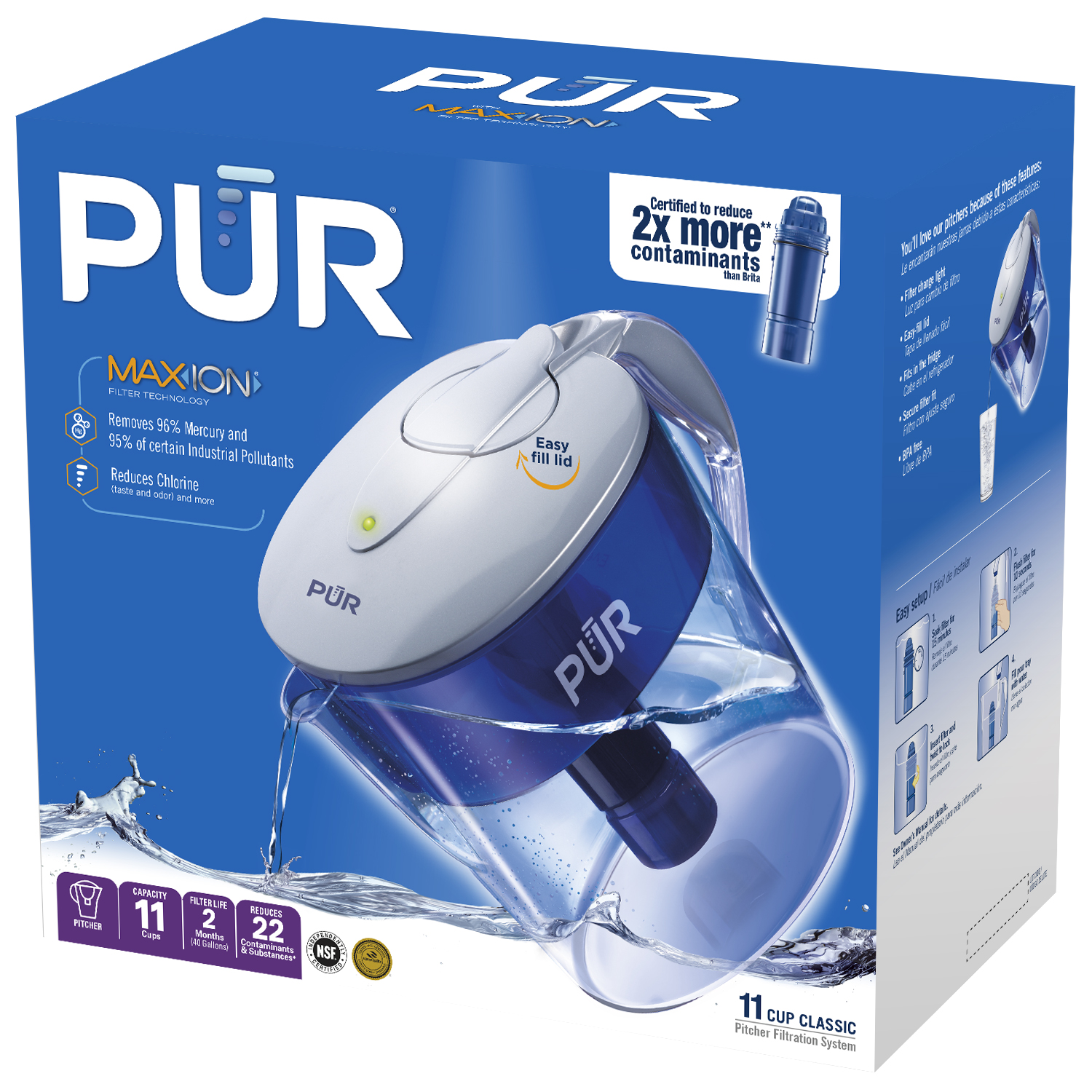 https://www.target.com/p/pur-basic-7-cup-pitcher/-/A-51392831
Don't go shopping without bringing your own bag. Tell the friendly baggers at your local supermarket that you have your own bags and use them every time you go shopping. They are also selling reusable bags for $ 0.99. Just keep them in your car for every day use.
If you are a Starbucks lover bring your own reusable cup.
Don't use straws anymore. If you go out for dinner and you order water, tell the waiters 'no straw please'.
Educate your children. Make them a healthy lunch and put it in a lunch box for re-using. Don't buy expensive and unhealthy lunches wrapped in plastic.
Stop buying useless stuff. The less stuff you buy, the better it is and it saves you tons of money.
Be aware of what you throw out. Check your fridge daily and use the food you store there. Don't waste food.
Use your dishes, don't use single use plastic plates and knives and forks. I know it is convenient, but think twice before you do that.
Donate clothes and things you don't need anymore. There are a lot of people out there, who are happy to receive it.
Collect your cans separately and donate them.
Need a present and don't know what to buy? Consider 4ocean.com for example. They help clean up the ocean and you can buy unisex bracelets made from recycled materials on their website. And they are very cute.https://4ocean.com/collections/all-products
Start now, we have no time to waste
This is a first start to act and please start now. There is no time to waste, because our oceans are going to collapse if we ignore what is going on out there. Also start educating your children. I am surprised to see, how many young kids don't know anything about the waste problem. Everybody sees the amount of trash swimming in our lakes and oceans.
I go on a walk with our dog every day and every day I pick up plastic trash from the trails. Maybe we all can do that.  And maybe we can also stop buying all that fast food in throw out containers. Everyone has to re-think their habits to make this world a cleaner place to live now and in the future. We have children and we are responsible to leave them a clean planet.
Whenever I walk on the beach I pick up at least 5 things, mainly straws and plastic bottles. If everybody would do this, we could really make an impact.
Now with Christmas around the corner, think about sensible gifts and the gift wrapping you buy. Think smarter and buy reusable and efficient gifts. I just stocked up with bracelets from 4ocean.com https://4ocean.com/collections/all-products
Love their products and the idea behind this movement.  They clean up the ocean, and use the money they make from selling their products to pull the trash out of the ocean. Follow the movement and be inspired what two people can do by having a vision of a cleaner world.
We all love going to the beach and swimming in clean water. This should be a number one priority for all of us. Think green, do something, we only have this one world.
And if you like to receive my weekly Newsletter and get the password for the resource library, filled with tutorials, checklists and printables, subscribe right here: