How to pick the right paint colors easy for your home
Any interior designer will tell you, that the key to a great ambiance in a house is the wall color. It can transform a room from old and dated looking to modern and fresh looking.
But selecting the perfect color for your room can be pretty tricky. Often it helps to make a decision if you have some kind of a direction.
Here are the home colors from Sherwin Williams, from rich, moody hues to elegant neutrals. Hard to decide which one to pick, or?
The right interior paint colors can relax, revive or energize your home. If you choose cool colors like green and blue you add more calmness and balance to a room.
Warmer shades like a dark gray or a rich red will create coziness and warmth in a room. Do you want to add energy to a room using a sunny yellow?
These are just some basic rules but how do you choose the right hue?
How to choose from millions of different colors?
The three primary colors are red, yellow, and blue. Mixing these create green, orange, and violet. From just these six hues millions of different colors can be mixed. So your first step would be deciding what effect do you want to create in your home:
Colors like blue, green and purple create a calming effect.
Corals and reds make rooms feel warmer.
Neutrals such as browns, beiges, grays, whites create natural harmony in your room.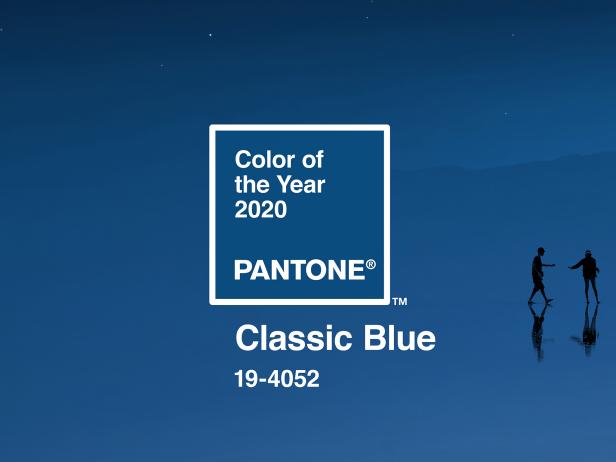 source picture: Pantone
Pantone explains:

"In case you didn't know, Pantone Color Institute is the go-to source when it comes to color.

Pantone experts study global culture and societal trends looking for color influences that will affect home design, fashion, textures and more".
Do you like dark wall paint?
A dark blue room would be just too much for me, but a medium blue in combination with light furniture or a white trim works well for my taste.
If you have a lot of light furniture, a dark accent wall looks great.
Always decide on a contrasting color to your furniture, otherwise, a room will look boring.
I love white rooms with a splash of color or a lot of different neutrals with some darker furniture.
An accent color always brings some excitement into a design.
Source picture: Pinterest
Source picture Pinterest
Dark walls with a lot of windows and light furniture work very well here. Or darker walls in combination with white make the room exciting.
Whites are the number one choice when it comes to painting a living room because it is the perfect setting for colors.
How are you going to pick the right color?
Are you struggling or scared to pick the right paint colors for your home?

You are not happy with how your living room looks right now and you want to update it,

you are not sure how to do it?
Trust me, I know it can be absolutely overwhelming to pick the right paint colors for your home. I have made some bad choices in the past but that doesn't happen to me anymore.
You can not go wrong if you pick the right neutral wall color that gives your furniture and accessories the right frame to shine.
This wall color is agreeable gray. A perfect background if you like to add colors with artwork and furniture.
Well after a lot of fails,  I know now how to pick the right color out of hundreds of different color nuances – and you are going to learn how to do that too.
Here are some tips how to start finding the right color:
If you like it more colorful, choose a color scheme from a patterned upholstery, or a colorful rug, or a large piece of artwork you just love.

If you like it more neutral, pick the whites and beiges from that pattern.

Always use the darker color for the floor, the medium color for the walls, and the light color for the ceiling – you can't go wrong if you follow this tip.

If you are choosing colors for the whole house, start with the living room, dining room, and entry. Then use one color from that color scheme for your bedroom, den, office in order to create a cohesive look.

Check your clothes, what colors do you love to wear? Is it a blue or red? If you like to wear different reds a lot, you will probably also like them on your walls.

Get your paint chips and select a muted color from the color wheel.

Always look at the dark color of your paint chips. Do you like the dark color then you will also like the muted color.
Get the password for my Resource Library with awesome tutorials, printables, checklists and so much more
and download the free cheat sheet
"3 easy steps how to pick the right paint colors". 
But wait, there is more:
Selecting the right paint color is one step to a fresher and more attractive home, but there are also other steps you have to consider if you want to make your house a home.
After you narrowed your paint choices down, it is important to see how it looks in your home during day and night time.
Therefore get paint samples and paint test patches of your color either directly on the wall or on poster boards. Paint your test stripes on every wall of the room so you see how the color looks like in every space, with different light.
If your house has an open concept, the next step is to transition it through the home.
Either go darker or lighter on your wall color in the adjacent rooms to make it look more interesting. Add some excitement with an accent wall, if you picked a lot of neutrals.
Where to find color ideas for your home
Look at your toss pillows or your artwork. Get a foot or two of a designer fabric you love and choose from this palette, or check your closet for a favorite dress or blouse.
There are many ways to help you find the right wall color.
If you are in love with wallpaper for an accent wall, select a lighter hue out of the wallpaper pattern and go with this for the rest of the room. Keep your furniture rather neutral, if your wallpaper is very colorful.
What to do before you start painting?
A decluttered room looks so much better than a room with a lot of furniture and decor. Keep it simple.
Therefore before you start painting – declutter your room/rooms. It makes painting so much easier if you don't have to maneuver around stuff.
Then decide, which is the furniture you love, and what has to go because it has no purpose or you don't like it or need it anymore.
Check out these simple tips on decluttering and decorating:
https://colorfuldesigner.com/declutter-challenge/
And here are some tips, how to re-decorate your home and update your rooms on a budget. Check it out, you can start with the small budget and work your way up. The more you try things out and decorate your rooms, the better feel you will get for scale and color combinations.
https://colorfuldesigner.com/how-to-refresh-your-living-room-on-a-budget/
Source picture Pinterest
You don't like pastels, you rather like bold colors?
If you like bold colors and patterns, why don't you try it out in a small space like your powder room or a closet?
I like to open the door to something unexpected and dramatic, like black or dark blue walls.
Source picture Pinterest
Fancy up the front entryway with a bold dose of color, maybe a little bolder than the rest of your house.
And if you like a dark wall, spice it up with whites or grays, add pictures or artwork, or a pretty mirror to make it a focal point.
Source Images: Pinterest
Final thoughts on how to pick the right paint colors
I am sure you will be able to pick the right paint color if you follow my 3 easy steps. Always get a paint sample first and try the wall paint on a minimum of 2 walls.
Paint swatches on big pieces of paper. Move them around in your house and look at them with different light sources on. 
Check the paint color during day and night to see if you like the color with different lighting.
It is actually pretty easy to do and now you just have to select the right paint color and start painting.
I would love to see the color you picked for your room. Send me a picture,
see you next week
Conny xoxo
Want to remember this? Pin pin 'How to pick the right paint colors" to your favorite Pinterest board.