Best Camper Remodel Ideas on a Budget you need to know when you buy an older RV or Travel Trailer
You bought an older RV or Camper and now you don't really know where and how to start updating and making it pretty?
This is what happened to us when we bought our 'Fun Finder' last year. The camper was in pretty good shape but looked sooooo dated.
I had no idea what to do and where to start.  This is why I collected ideas and many sources to update our little camper – of course on a budget.
I spent under $ 200, if you want to know what I did, read on:
Camper Remodel Ideas on a Budget:
So, how do you actually start with a Camper Remodel? Everything looks brown and beige. Do I start from top to bottom?
First of all, you should decide on a color scheme
Normally a camper is small and looks cluttered pretty fast with all the stuff you need to bring on your journeys. This is why you should try to keep the wall color, floor and cabinets in a neutral color scheme.
Add color with pretty accessories, pillows, pictures, rugs, etc.
My first action was to remove the brown valances from all the windows. I just left the blinds on the windows and didn't put anything else up.  It looks so much cleaner now. But you can hang up curtain rods by clamping them into Command hooks or just add a curtain rod:
If you are not sure about the color scheme you want to choose for your walls and cabinets, here are some ideas for you: How to find the right color scheme for your RV/Travel Trailer
Interior Wall Paint:  Here are some color choices that look great in combination with wood. 
If you look for the clean Farmhouse style then you just go with 'black and white/gray'.
You have decided on wall paint, cabinet paint, and floor color. 
Let's start with my Camper Remodel Ideas on a Budget:
1. Paint the interior walls:
Freshen up the camper by painting the walls with a light wall color. Remove the wallpaper border, but don't try to remove the wallpaper itself. It is pressed into the cardboard, so just leave it. 
It is normally not meant to be removed and you will do more harm than good.
Decide on a good paint from Behr or Sherwin Williams or equivalent. If the camper is in decent shape, you just need to wipe down the dust and spider webs before you start painting.
If the walls look pretty bad and dark, you might want to start applying a primer first. Get a sample and try it out first, so you can be sure that the paint covers well. 
This post contains some affiliate links for your convenience. Click here to read my full disclosure policy. 
2. Paint your cabinets and doors without sanding and priming
This is a BIG topic, whether or not to paint the cabinets. I think it is definitely worth it if you want to create a fresh and light feeling.
If you use a small brush for all the corners and a medium-size foam roller for the doors, this paint job can be done in no time. I also painted most of my inside doors, but you can skip this part if you don't feel like it. Just don't forget to put a Top Coat over it, it protects the paint from chipping.
I used Milk Paint for all of my cabinets and doors and applied 3 coats of Top Coat to protect the paint. Read all the details "How to paint camper walls and cabinets"
I love Milk Paint and it worked so well for me, but of course, you can also use different paint.
But the best thing about using this paint is you don't need to sand or prime before painting!!!!! Yeah, – game changer right here. 
Chalk Paint from Dixie Belle or

Chalk Paint from Annie Sloan  (pretty expensive).
The Chalk Paint from Rust-Oleum is more reasonable in price.
Sherwin Williams Emerald Interior Acrylic Latex Paint. One coat is probably enough when you use this paint but always apply a Top Coat over it to protect the paint from chipping.
This is the paint I used for my cabinets. Milk Paint in a Seagull Gray, which is pretty light in color.  I don't suggest whites, because whites tend to get yellowish in combination with the top coat with time.
There are of course many other colors available: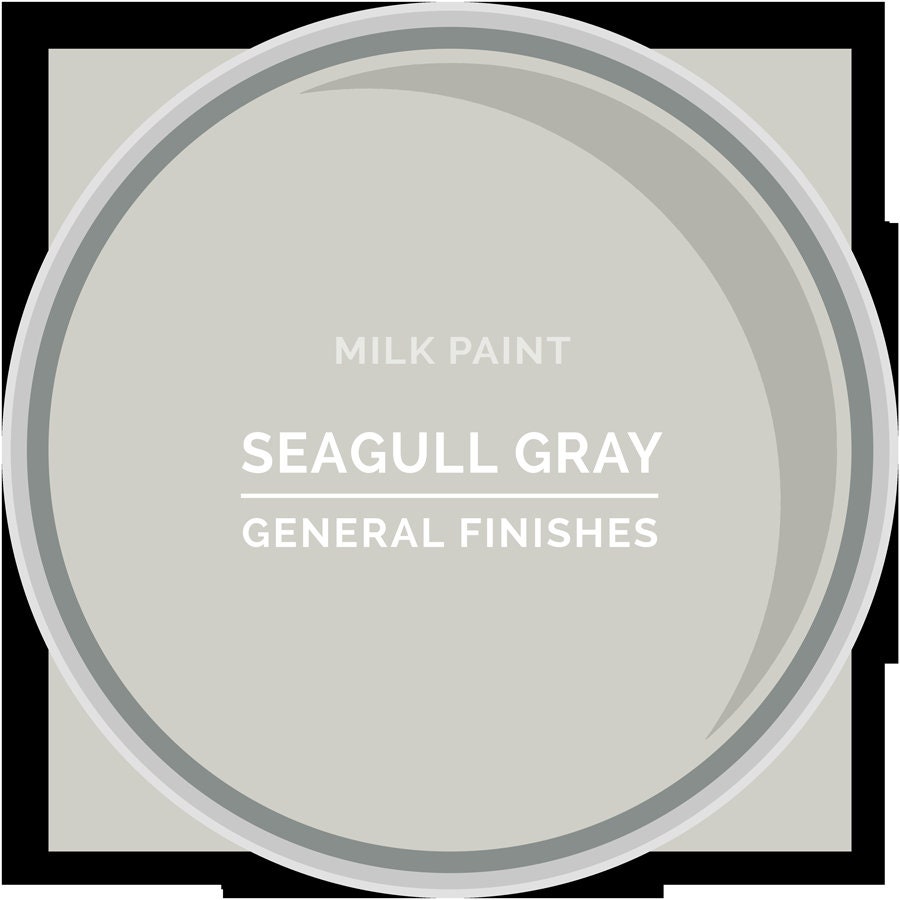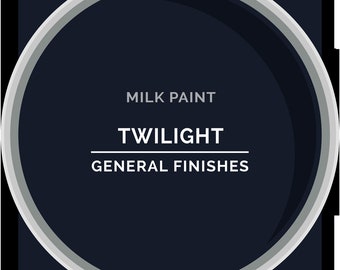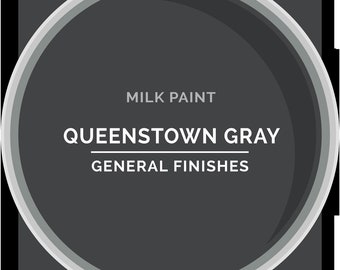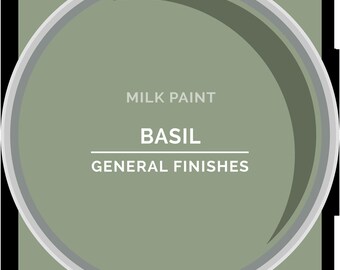 And this Top Coat is a must to protect the paint:
I have also written a complete kitchen remodel tutorial with all the links and more details on how to paint cabinets without sanding and priming if you feel a little overwhelmed. I know the feeling.
Kitchen Tiles Backsplash
These tiles come in sheets and are very neutral if you are planning on a darker paint for the cabinets. Of course, there are also a lot of different colors and patterns available on Amazon, Lowes, HomeDepot… They are all pretty easy to install due to the peel and stick version. You can cut them around corners and outlets either with scissors or a carpet knife.
This backsplash is similar to the one I used in my camper. I love the color and the tiles are not separated by a lot of grout.


3. Countertop and Table
If your countertop and table look bad, here is an easy solution. Either paint it with the same paint you used for your cabinets and apply at least 3 coats of Top Coat over the paint or use Contact Paper DC Fix. Looks great and is very reasonable in price.
And this one is on sale right now!!
.
.
.
4. Update your floor
Yes, get rid of the nasty and smelly old carpet and add a new floor. I used peel and stick vinyl tiles in my camper because it is pretty reasonable in price and easy to install.
I found the easiest to install is the peel and stick tiles, and you probably don't have to worry about the slide scratching over it because of the minimum in height. But you can always alter the height of your slide out by adjusting the screws.
You have a lot of different options to choose from. Here are just three different colors:
.
.
5. RV Bathroom Remodel on a Budget
Either install the same floor in the bathroom or add a little pop with these cute peel and stick tiles:
These tiles look great in a bathroom. These are also peel-and-stick and there are a lot of different patterns and designs to choose from.
Sink: And while you are updating the bathroom, how does the sink look like? Yellow? Here is a spray paint which can make it white again:
Spray Paint with Appliance Epoxy Rust-oleum for an instant update without removing your old one. Just be sure to cover the surrounding well.
Faucet: Spray Paint gold metallic if the faucet looks bad but you don't want to remove it.  Or you like it in a metal look? No matter what you choose, clean it with deglosser before you spray paint it.
Shower Curtains
These options are from Amazon, but Walmart, Target, Ikea, and many other stores have cute shower curtains too.
6. Accent Walls
Want to add a pattern to a wall? The easiest and fastest way is to use a Peel and Stick Wallpaper. And there are so many pretty options either online (Amazon has the best choices) or at your local Lowes or Home Depot to find all kinds of different Wall Paper designs.
I especially love this rustic look on a bathroom or bedroom door. No need to install a barn door anymore:
If you love Shiplap, add the Shiplap Wallpaper or use a Sharpie and draw lines on the walls. Looks pretty good.
Another great idea is to add faux shiplap, especially if the walls are pretty beaten up.
If you decide to add faux shiplap in your Camper, use liquid nails instead of nails. Looks great.
You can see all the details here: DIY faux shiplap for first-timers
7. Lights
Want to update your lights? Who doesn't hate these yellowish standard lights?
I found these on Amazon:
More ideas and options if you don't want to replace your lights are here  'How to update your RV lightings'  

.
8. Couch Covers / Dinette Cushion Covers
If you don't want to or can't remove your couch or your Jack Knife Sofa but don't like the fabric, cover it up with a heavy Canvas Dropcloth. If you don't like this color, dye it in a color you love.
I covered my sofa with a fitted sheet from Ikea and I can take it off and wash it. Staple the new fabric onto the back of the sofa or use velcro strips.
If you are good at sewing, make a fitted cover for your dinette or your sofa. Use an outdoor fabric that is easy to clean.
Remove the cushions from the dinette. Take the measures of the old cushions, add enough seam allowance to be able to wrap the cushion with the new fabric – like you would wrap a gift – and staple the textile on the back of the cushion. Probably the easiest way to make a new cushion cover.
Also, a good idea is to use Spray Glue. Just spray the old cushion with spray glue and apply the new textile right onto it. Press it on for about 1 minute and it should be good to go.
Or buy a couch cover on Amazon: There are many more options available. 
9. Accessories:
Install hooks, add baskets, bring collapsible shelves, screw magazine holders onto the inside of your cabinet doors, put towel racks up – these are a lot of great ideas for more space and organization in your camper.
More storage ideas for keeping your Camper organized are right here: The best RV storage ideas 
You can find a lot of these items at Ikea or even at Walmart for a very reasonable price.
Wall decor 
If you want to decorate your walls with wall decor and signs, get these ready to print out signs.
I love them and you can print them out on regular paper, so easy and so cute.
Subscribe to my weekly updates and get the password to my Resource Library:
Summary of Camper Remodel Ideas on a Budget
That's it. It is so much fun to see the transformation from an ugly little brown duck to a happy and colorful camper.
Follow these steps from 1 to 9 and you will be done in a short time. Choose some pretty colors and start painting. It will look so much better – promise.
Just for your inspiration and that you know there are so many easy updates to do.
This is how our Camper looked when we bought it:
And before you go on your first trip, download the ultimate and so important RV/Camper Packing List and a Tool List from the Resource Library.  Very helpful so you won't forget anything on your journey.
.
.
.
.
Want to remember this? Pin this 'Best Camper Remodel Tips on a Budget' to your favorite Pinterest board.